Scholars 2014-2016
Heather Hong
I'm Heather Hong, an 18-year-old who is extremely excited to start the next chapter of my life in UWC-USA this August. UWC was personally the last thing I expected to happen to me, because I had always thought I would just go through the Singapore system and take my 'A' levels. Unlike others who have dreamt about UWC for their entire childhoods, I only found out about it through an Instagram post by Jolene Lum, who attended UWC Adriatic in 2013. She may not have thought much of it when she first pressed the "post" button, but it was a miracle that changed my life forever.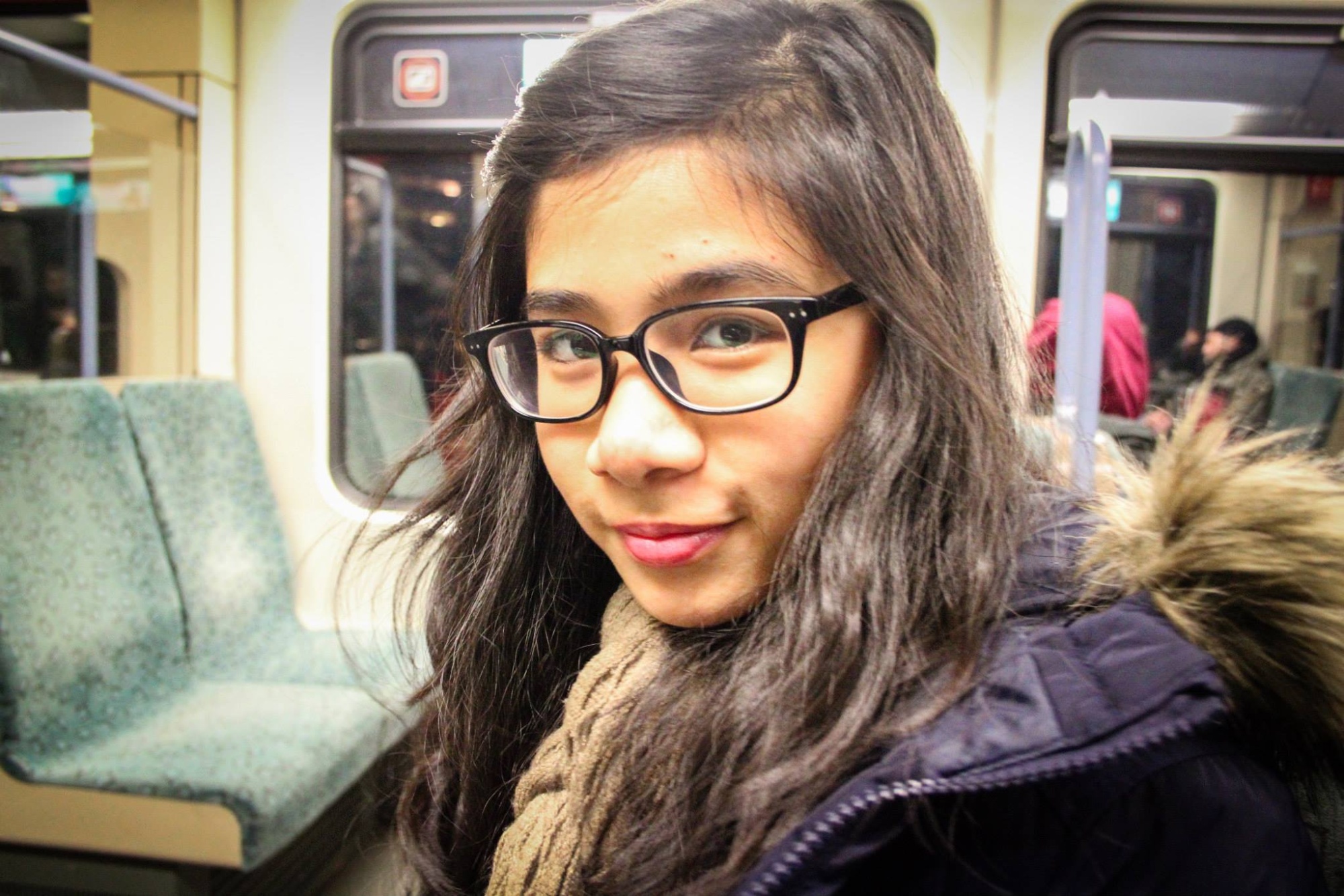 I decided to give the scholarship a try after deeper research and discussion with my parents, and when I received that call in the last week of Term 1 in March, only then had I known that I had gotten the only full scholarship offered this year to UWC-USA. Now, I can't wait to be of service to UWC and the people I meet there. I hope that my love for music and my identity as a Singaporean becomes a big part of this service, for the reasons that follow:
I deeply love music. Exposed since a young age with local radio broadcaster Gold 90 FM rolling in the background, it is now an integral part of my life. Music has added a lot of colour and beauty to my life and has led me to many people sharing the same passion. In fact, it was the glue that brought my three-piece acoustic band together (where I play thecajón), which was one of the highlights of my school life at River Valley High School. I fell deeper in love with music after every performance with Glen N Frens, and the greatest reward of music is in sharing its beauty with people.
Music aside, one would be surprised to know that I used to be a national rope skipping champion in primary school, clocking 70 plus double-unders in half a minute.
A local tradition that is close to my heart is the coffee-shop culture where people enjoy a leisurely breakfast with loved ones, complete with the typical breakfast set of kaya toast with butter, coffee or tea, and two soft-boiled eggs. It is a dying culture practiced primarily by the older folks, and is a nostalgic characteristic of Singapore that foreigners usually do not know about. I will miss the coffee-shop culture when I leave Singapore; in fact, it aches to know that there are so many things I'll have to leave behind when I embark on my UWC journey. However, I know that there are greater things out there as I step into this brave new world, ready to embrace what life has to offer.
While the very idea of being part of UWC already makes me tremble with anticipation, what really leaves me with sleepless nights are the people who will be part of my life at UWC. They are the ones who, as an inspiring, motivated and enthusiastic community of youth, will set the stage for a transformative UWC experience. The brief conversations I've had with my co-years on Facebook tells me so! It is also my belief that the people I meet in UWC-USA will be the most definitive feature of this College, and nothing excites me more than the privilege to live with them and gain precious insights to carry with me for the rest of my life.
So, UWC, bring it on!
---
Sowmya Uppili Raghavan
I'm Sowmya Uppili Raghavan, and am headed for the Lester B. Pearson United World College of the Pacific from 2014-2016. I am confident that through my upcoming UWC experience, I will get to mingle with future thought leaders and change inspirers. A UWC education is a glimpse into the world of tomorrow, alongside the people who will shape it for the better. I can't wait to learn, live and laugh with teenagers hailing from all corners of the world. Another Pearson-specific aspect that I'm excited about most would be preparing for and watching the respective Regional Days and the school-led 'One World' concert.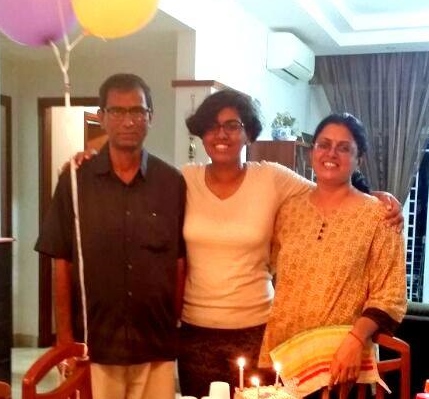 Outside school, I enjoy embarking on island wide treks with my friends, exploring hidden green areas of cosmopolitan Singapore. For example, I once came across a secret abandoned Japanese shrine nestled within Macritchie Reservoir that was built during the wartime occupation. Exploring hidden treasures from Singapore's past is something that allows me to connect closer with my home.
I also like attending and participating in open-mic poetry slams, endurance running and improving my Spanish.
Contrary to popular perception, Singapore is far from being a sterile, stringent and sober island. She is alive, beautiful and a land filled with opportunities. She is also a city constantly in progress -
little is spared to pursue excellence in industry, enterprise and education. Her culture and cuisine is a delightful mix of many countries. Just take a walk down a street and one would be able to hear and see a myriad of people living together. The multicultural aspect of Singapore is something the UWC community would definitely enjoy.
---
Phyllis Leong
I'm Phyllis Leong, 18, slightly myopic, talkative and I weigh a lot. Some of my resolutions include eating less fried food and maintaining my exercise regime on the treadmill. I am still giddy about the prospect of this great perhaps. Since April, I have been seized by a world of youths who boast of such promise and spirit. After 17 birthday wishes for a comfortable yellow brick road, I came to realise that what I truly wanted was more than just the conventional path planned for me, albeit against my will somewhat. I recall being absorbed into the idea of the glistening ideals - dreams to combat injustice and poverty, dreams beyond the self. I yearned to reconcile what I was doing with what I wanted to achieve and fortunately enough, my vision began to materialise.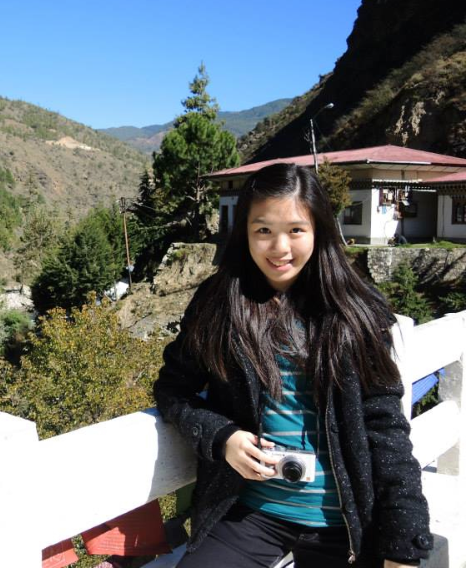 Once I disengage the self from banal academic work (especially Math), I would brainstorm for ideas with World Vision Singapore and help out at the community centre,and more often than not, launch into my diva mode. All that pseudo sass comes from acting as a bimbo in too many school productions. I try to diversify though: I've been Liesl in 'The Sound of Music' and Anna in 'The King and I' in primary school. I've also won a baby show despite having been on Earth for merely 8 months then. Unfortunately, I'm mediocre on stage; I still can't figure out the lights and have trouble with my lines. In the shower, I practice delivering my Oscar Speech, and on good days, you will find me filming classic rom-coms, if not giving press interviews. When times are bad, I go cycling along beaches. I make an effort to stay on track as I abhor grass and soil/ mud. I find it cathartic to wax lousy lyrical poetry while people-watching in cafes. I don't get to travel much, but when I do, I pretend to be the next Patrick Demarchelier of scenery and landscape.
Evidently, I am not as accomplished as I wish I were (yet). There are many things I remain ignorant of. Representing Singapore in an international school is not something I'm familiar with, yet I can only imagine how this eye-opening experience will unravel in time to come. I dare not say I'll make the best SG Girl, but I do know some things that make us unique: we 'chope' seats with tissue paper packets while ordering delicacies like 'tze char', satay, roti prata and chicken rice at hawker centres. Some of us dry our clothes on bamboo poles and when the town council was less strict, the children and neighbours used to play block catching around HDB flats. And in the 'kiasu' spirit of a true-blue Singaporean, I shall start learning some German: Ich bin Ihnen sehr dankbar für diese Gelegenheit. Soon, I shall meet friends from a different hemisphere and acquaint myself with ideals that could shape a better world. I am more than hopeful, I am thrilled.