Scholars 2016-2018
Dominique Aluquin
I am Dominique Aluquin or more affectionately known as Nikki, and I will be going to UWC Costa Rica. I come from a Catholic Filipino family and I have 2 siblings, an older sister and a younger brother.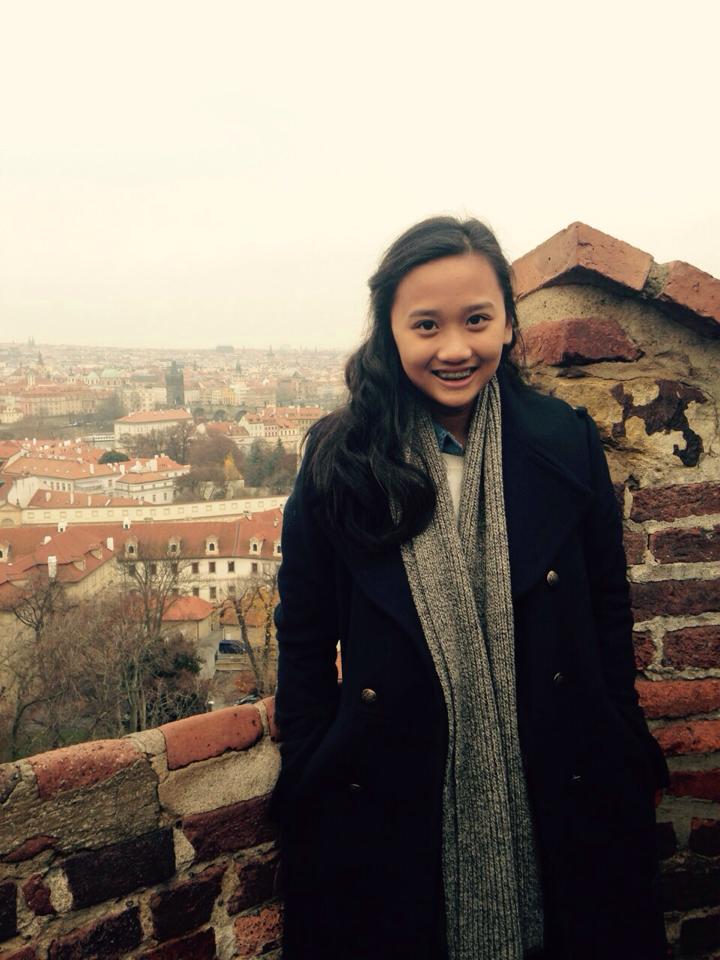 If someone told me last year that I would be studying in Costa Rica, I would have thought they were crazy. To travel halfway across the world and study in this amazing school that brought together people from all the world sounds unfathomable, but, gratefully, it is a reality.
If I were to describe myself in three words, they would be: motivated, conscientious and loud (my friends like to tell me that they hear my voice before they actually see me).
I am very grateful and humbled to have received this opportunity to discover more of the world and learn more about life from a kaleidoscope of people and activities. UWC gives the opportunity of a lifetime and I knew that I could not pass it up, everything I could learn and how much I would grow as an independent and strong minded person would be something I could not let pass by. I took the chance and filled up the application form, without any expectations but with a light of hope that I would at least get past the first round of selection.
I am incredibly thrilled to represent Singapore in UWC Costa Rica, especially since this is the first time they're sending anyone to UWCCR, I pray this won't be the last.
To future UWC applicants: Try. Take that leap of faith, put yourself out there and submit that application form. You never know unless you give it a shot. Be your true self. That's the best person you can be.
To future UWC Scholars: You did it. Pack your bags and get ready for an incredible adventure.
I've packed my bags and bought the plane tickets, I'm ready for this new, crazy and whirlwind journey.
"As long as you've got passion, faith and are willing to work hard. You can do anything in this life."
---
Mah Zheng Hui
Hello everyone, I am Zheng Hui (or you can call me Mah) and I'll be heading to UWC Mahindra College (MUWCI) in August! Over the past 17 years (well, 13 since I don't really remember what happened before I was 4), I had always dreamt of living and studying with people from all over the world, simply because I love exposing myself to different and new cultures! In my opinion, cultural diversity is something I appreciate a lot as it really adds colour into our otherwise, boring lives! And what better place to experience this than in the already ethnically rich India, on top of a culturally diverse UWC?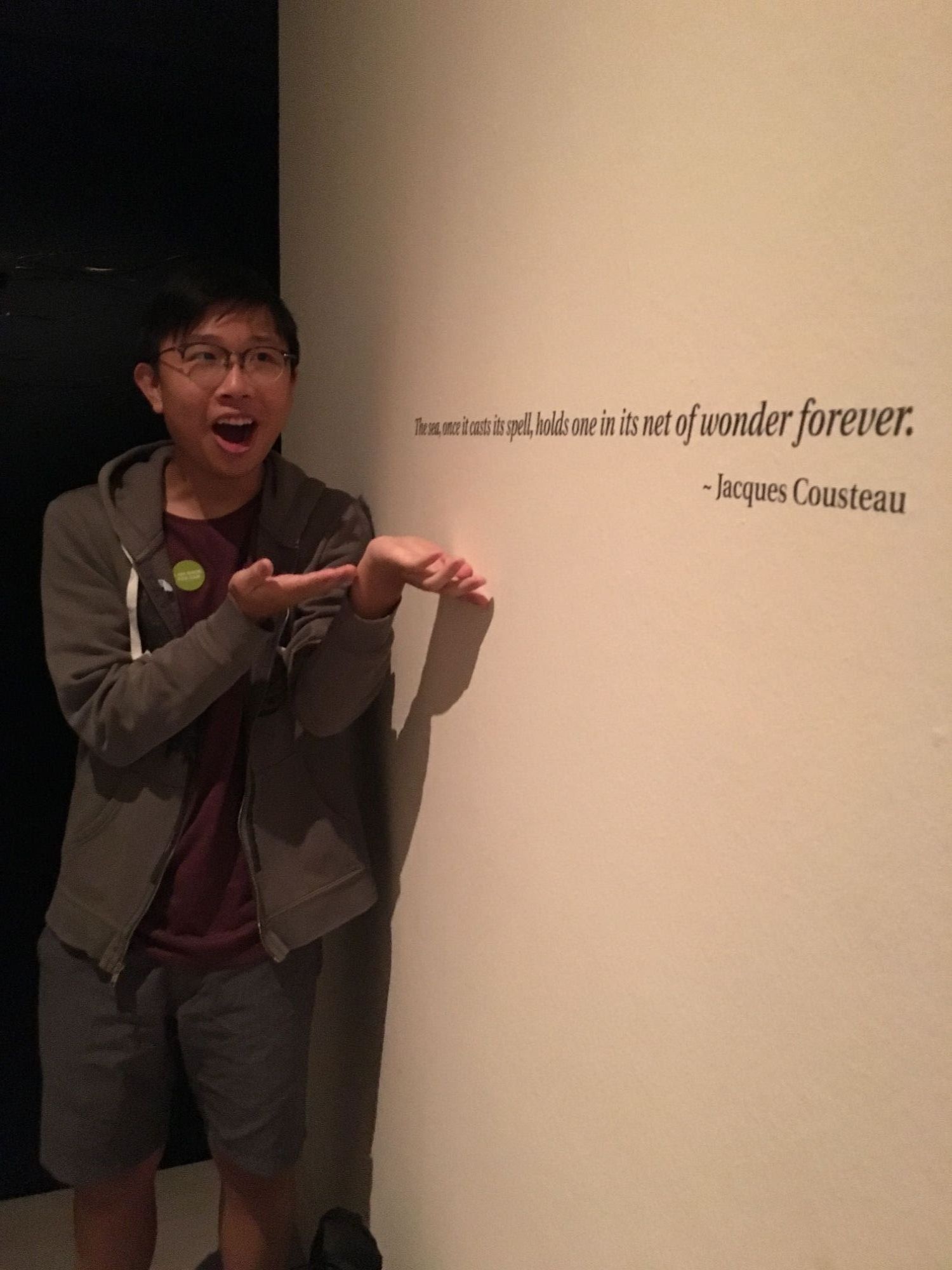 Besides meeting new people and learning about their cultures, I enjoy helping people! Growing up in a pretty sheltered society, I thought that our world was rid of any disadvantaged people. However, after a community service trip to an island off our shores, I realised how fortunate we are as Singaporeans. Since then, I started to volunteer my time to help others, by signing up for more community service trips, and helping my peers with their homework. These activities were really enriching, as I found my strengths and weaknesses. After all, it is through giving that we learn the most.
In my spare time, I love to listen to music. Some bands that I love are Bon Iver, Daughter and London Grammar. To me, music is a form of emotional catharsis. I mean, after a long day at school or work, wouldn't it just be perfect to lie on your bed and listen to your favourite tunes?
On a side note, MUWCI is located on a biodiversity reserve. Well, here's a little fun fact about me - I am absolutely horrified of insects and wildlife! I have heard of stories of how insects and frogs would enter your room while you sleep in MUWCI. However, I see this as a challenge for me. Never would I have thought of living on a biodiversity reserve, and now that I am offered an opportunity to, I want to challenge myself! After all, if I do not try, I won't know what would happen. Maybe I might come back as a Singaporean Steve Irwin!
To end off, the previous paragraph is an apt description of my life mantra - you'll never know, if you don't try. So, to anyone reading this, go ahead with that crazy little dream you have in your head. You'll never know what will happen, if you've never tried it.
---
Joel Phoon
Hi everyone!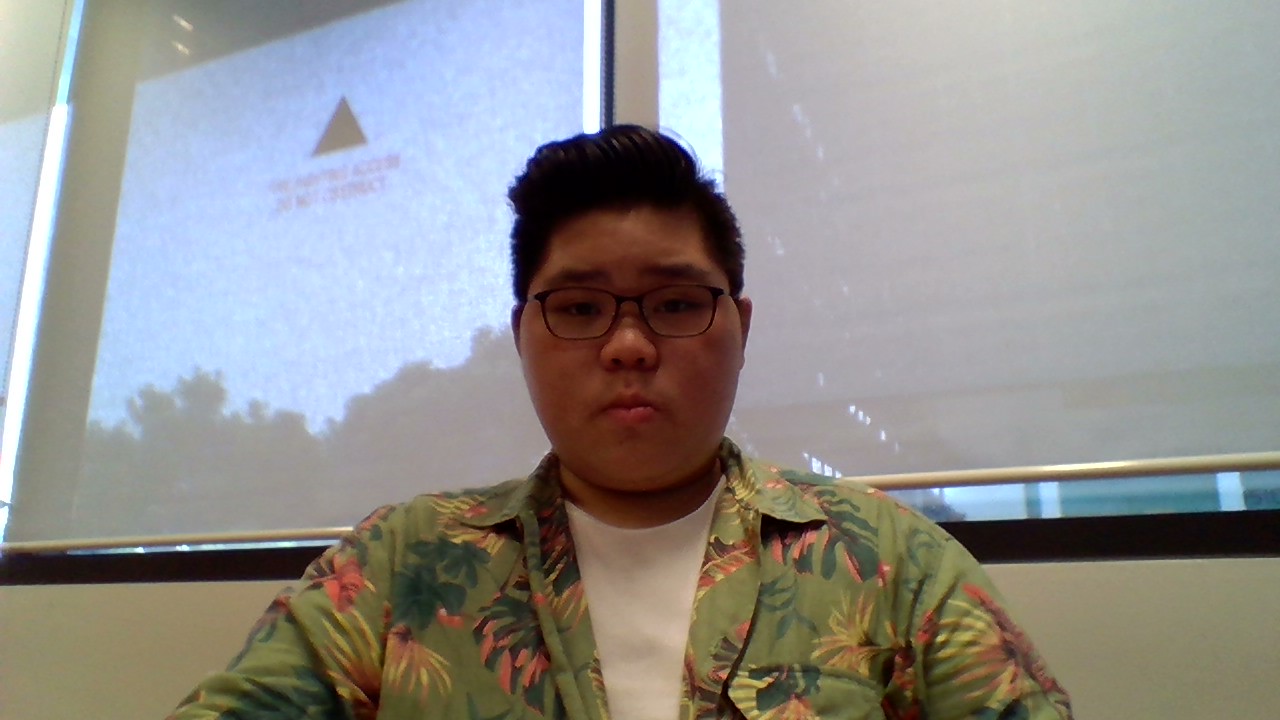 My name is Joel Phoon, and I recently completed my GCE 'O' Levels in Hua Yi Secondary School and enrolled in the Business Information Technology Diploma course in Ngee Ann Polytechnic. From the course choice, you should be able to tell that I'm an avid techie. Some things I like to do in my spare time include keeping up with the latest tech buzz, spending time with family (which usually consists of eating), doing some strength training and of course, like everyone else, catching up on some sleep.
Family has always been one of my biggest pillars of support regardless of whatever situation I've been through. To me, family will always be number one in my heart. To me family is not just limited to only those who share the same blood and surname. It includes my closest friends, people who I've shared many valuable experiences with and truly care for. I'll definitely miss my family here in Singapore when I leave for Mostar. However, I'm highly positive I'll find only more family there!
Many of my friends and relatives have asked me, 'Why'd you choose UWC? You have a comfortable life and enough education opportunities here in Singapore!' And to that, my answer is simple. Exposure. Many of us Singaporeans hate to admit it, but we're a very sheltered country. I jumped at the opportunity to become a UWC Scholar when I first heard about the sign ups from my older brother because as I read more about the UWC Movement and the IB Diploma program, I realized it was all I ever wanted and more (well except for being away from my family).
Becoming a UWC Scholar meant that I would be able to open my eyes to what the world has to offer, grow and mature into an adult that would someday contribute to Singapore and the world as a whole. In addition, living and learning in an environment consisting of people of vastly different socio-economic backgrounds would help me better understand and learn about different cultures. Studying to obtain the IB Diploma certainly isn't the easiest thing especially away from home. But where is the satisfaction in succeeding when you have overcome nothing on your journey?
I'm certainly excited for my journey at UWC Mostar to begin. The things I'm excited about are too many to count… But I shall try to list a few! Firstly, I think I'm excited for the Ab Initio because I'll be learning an extra language which could be useful to me in future like allowing me to communicate and connect with more like-minded people in their local language! I'm also very excited to meet my roommates and co-years, and start sharing some valuable experiences with them! Last but definitely not the least, to finally start my journey with the UWC family officially.
---
Wong Lu Yii
My name is Wong Lu Yii. I was asked to describe who I am, but I don't think that I'll ever be able to capture who I am truly or fully. The reason is simple. Even I don't know who I am exactly to this day. I am: my words, my actions, my thoughts and my beliefs. Our everyday experiences are what shape us into the people we are today – no matter how small each occurrence is. I believe that I am a simple girl, one who is easily satisfied and finds interest, even in the most mundane things, like taking walks and venturing around Singapore by myself. So, who am I? I am the friend, the daughter, the student, the acquaintance. I think that what makes me, me, is my value to those around me.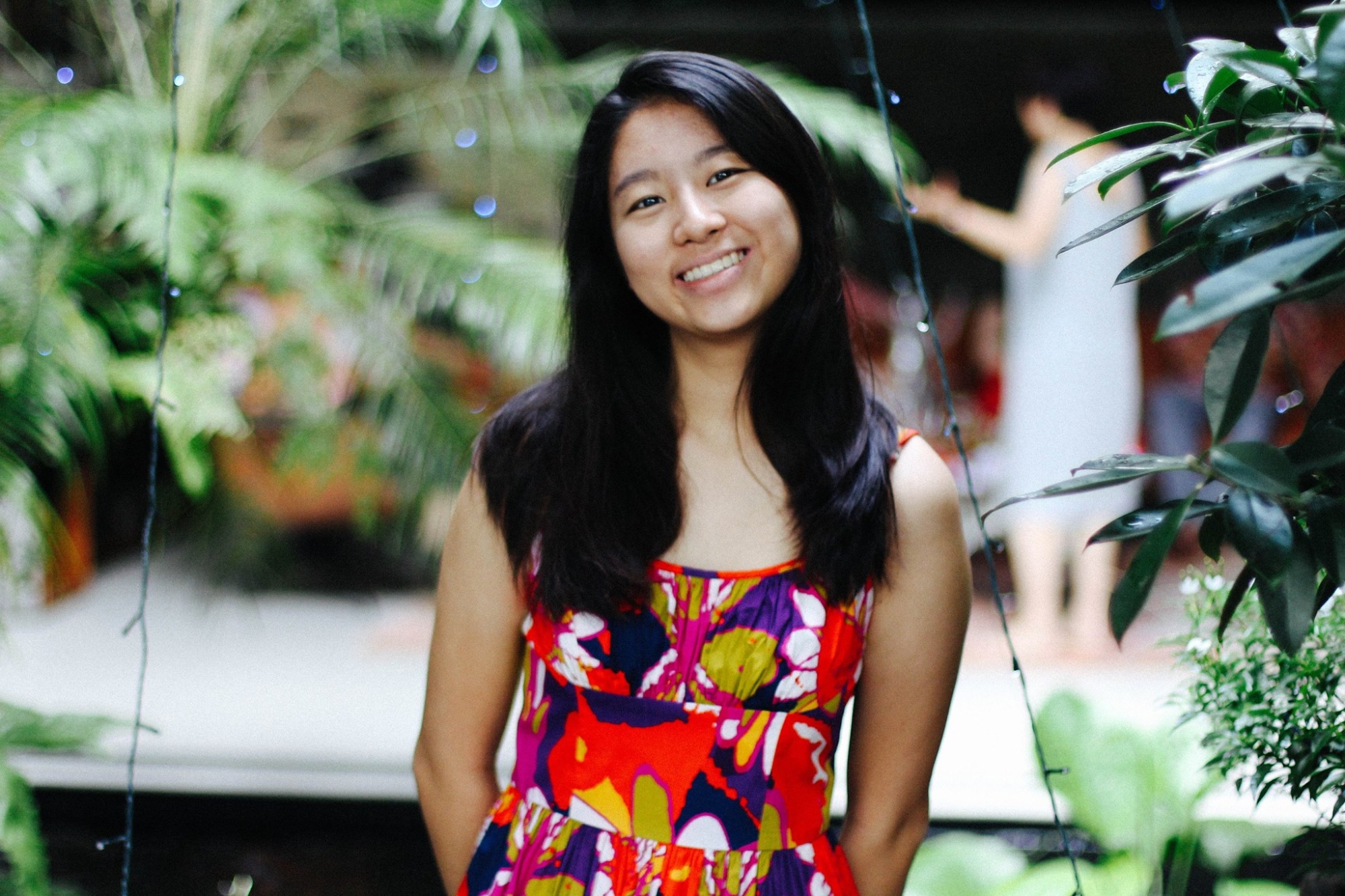 There was so much clutter in life. I had a tough time sieving out and discovering the things that really are of value and meaning to me. At first, when I was younger, I used to be mesmerised by shiny or pink things. Material goods were what made a spoiled child happy. However, as I matured and began my journey through teenagehood, I learned the importance of many other things. One of my most impressionable moments was when I started volunteering on a regular basis. Through my work at old folk's home, kindergartens and at community centres, I learned that empathy was a characteristic that I deeply valued, such as empathy and love. Through empathy and love, we understand how others feel, we open our eyes and mind to a whole new world. After living a relatively sheltered childhood, going out into Singapore's societies really opened up my mind to the whole spectrum of people, who came from all walks of life.
One quote that is particularly meaningful to me is the following: "We fix our eyes not on what is seen but what is unseen. For what is seen is temporary but what is unseen is eternal". The memories and emotions that are imprinted on us are what gives us value. I try to remember this through my daily life as I appreciate the unseen more.
One of the many reasons why I wanted to go to UWC was because UWC holds values which I too stand for and wish to follow. It is without any doubt that I look forward to many things as I embark on this exhilarating journey that is truly a once in a lifetime opportunity.
---
Anthea Lai
If there's a literary device used to describe my personality in a nutshell, it would be: paradox.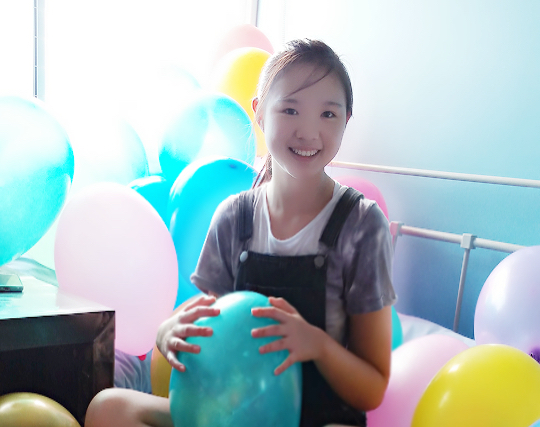 I'm a walking paradox but before I speak more about myself, my name is Anthea (or, you could call me Thea, whichever floats your boat) and I'll be going to UWC Maastricht in The Netherlands. A juxtaposition of words have been used to describe my personality, the common ones being whimsical, stubborn, straightforward and quirky; but, at the end of the day, like many others, I'm still a child at heart.​
Unlike many others, my hobbies are rather unorthodox because, as an ambivert, I tend to avoid cacophonous activities and, gravitate naturally towards more rustic and tranquil ones. I enjoy photography, writing, cooking, baking, reading, dancing, café hopping and nature treks (besides being in the company of my friends and family and, the silent sanctuary of my room). On top of that, a small quirk of mine, involves searching the dictionary, every other day, for beauteous words to caption the ethereal photographs of nature I snap because, like the beguiling characteristic of nature, the English language also contains a hidden beauty of equal standing that majority mostly overlook.​
People would sometimes call me observant but, that's not particularly true. Humans are actually very easy to read – the emotions they bleed when ordering their coffee or drinking it speaks volume – it's just others who are too busy being stuck to the screen of their phones to notice. I enjoy observing others and formulating questions behind their behaviors; humans are very interesting organisms, they are so similar yet different and this difference, is what gives rise to a unique individual and their identity. I believe that life is an exodus about seeking answers to questions while learning along the way.
My favorite theory is the Butterfly Effect, postulated by Edward Lorenz, which states that a small change in a nonlinear system can amalgamate a large change in the future. I believe human nature is exactly like that, we all have that tiny spark inside of us to make a change and, many dare not take that chance to take that first step because of fear. Fear is a very powerful weapon; it yields the power to make or break a person, in a way, it's a barrier inhibiting many individuals. My ethos is to live life in the moments and not have any regrets as sometimes, there's no second chances or time out, and sometimes it's now or never – I don't fear failure instead, I fear the failure of failing to seize the moment – you never know how the chances you failed to take, would impact you in future. Life is too short for regrets.​
As ambitious as it sounds, I want and am determined to make a change in this world, like the butterfly effect, I hope that my small actions would impact someone else's life and make a difference in them. But the ultimate question I had then was, how? How when the world was in complete chaos, with hate crimes and bigoted comments by politicians splattered all over the media. How, when people didn't even try to patch the gaps between their misunderstandings and reality? How, when there's only so much I can do?
When I heard about the UWC movement from a classmate of mine, I immediately knew this was a platform for change and, was something I wanted to take a chance with. I knew that, if given the opportunity, I would be able to grow vastly as an individual and get a better understanding of the world, receiving some of the answers I've always been searching for. Hence, I applied for the scholarship. While filling out the application, I wrote passionately about issues I'd always been fighting for – poverty, stigmatism and identity – I didn't expect to come this far, or even receive an interview.
I'm excited for what the future would hold, the many lessons I would learn from this exciting journey awaiting me and, the possible friendships going to be forged. It'll be a complete lie to say I'm not scared, however, the adrenaline rush from the anticipation outweighs this fear. I'm anticipating it; UWC Maastricht, bring it on!
---
Gwendolyn Tan
Hallo! Ich heiße Gwen! I'll be heading to UWC Robert Bosch College in Germany in a few months, and I'm really excited to venture forth on this amazing adventure!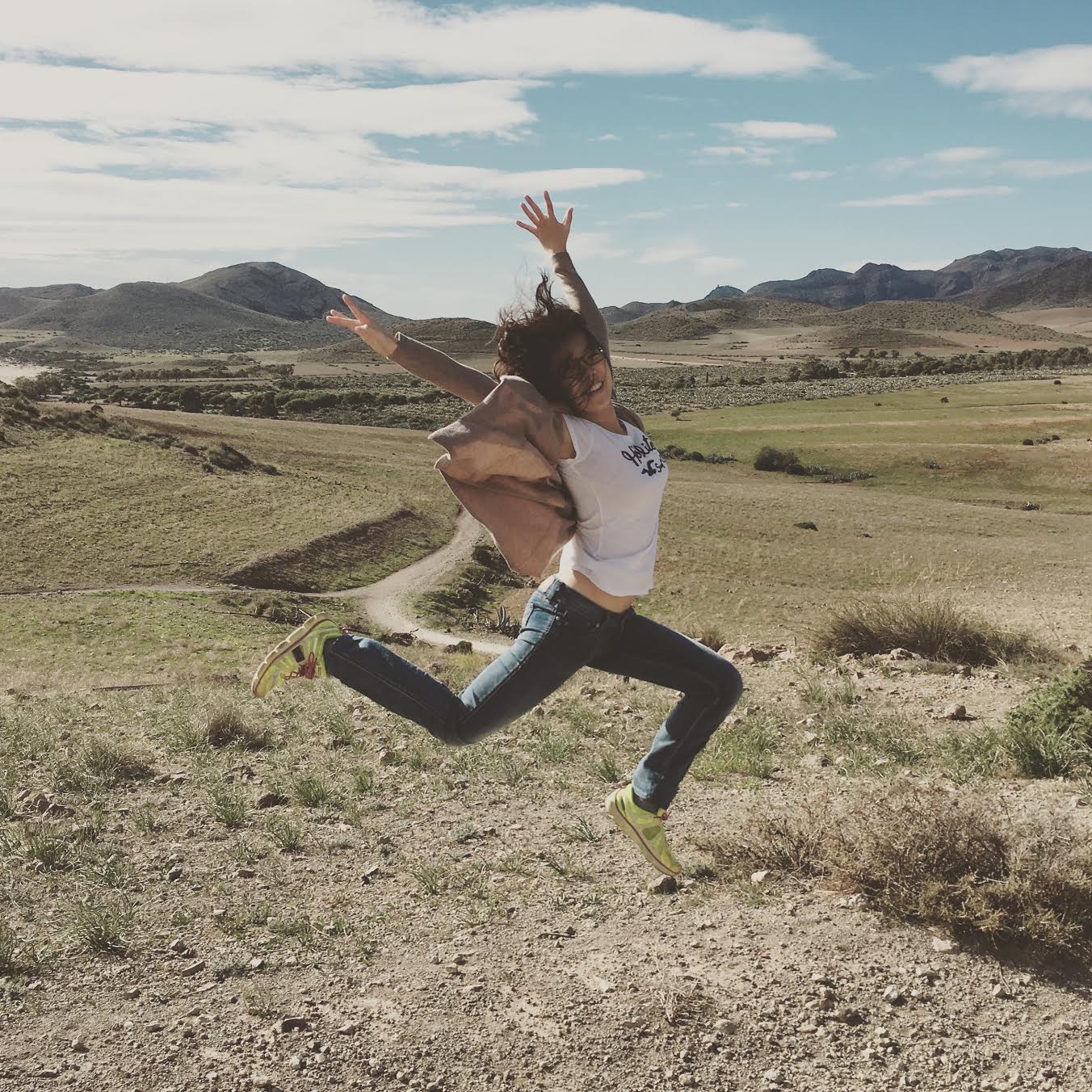 I struggled quite a bit writing this mini "autobiography" because I just didn't know how to showcase my unadulterated self to the world. As someone who believes that actions speak louder than words, I feel that no amount of words can do any of my fellow UWC scholars or myself justice. Nevertheless, I'll give it my best shot!
I first found out about UWC through its Tumblr website back in 2013. The idea of an international education was not a new concept to me, having been brought up in an international school in Thailand, I roughly knew what to expect (i.e. multiculturalism, lots of interesting discussions, hands-on activities and interesting school trips), but UWC offered the opportunity of studying and living independently in a faraway country, discovering more about the world and myself. This struck me as an chance I simply could not pass up on.
I suppose this is a good juncture for a self-introduction. I'm generally spontaneous, and I have a self-proclaimed carpe diem spirit, which I believe is why I always seize opportunities to try new things. "Live life with no regrets" is an overused cliche, but it really sums up how I lead my life. Admittedly, my spontaneity causes "in hindsight, that might not have been a good idea" to be a constantly-used refrain, but ultimately I would rather have had the experience than look back and wonder "if only". I'm someone who hates being caught up in the past because I believe in living in the present.
As a spontaneous person, I discover new hobbies almost on a monthly basis. I'm currently experimenting with watercolours, which is going surprisingly well considering my dismal art grades in secondary school. Despite my ever changing hobbies, I do have some lasting passions in my life. For example, I really love sports, especially squash and team sports like frisbee!
Another passion I have is debate! I joined debate a tad bit unwillingly back in 2012, but it has really grown on me and I've made lifelong friends and treasured memories. Additionally, debate has helped hone my public speaking skills, confidence and also deepened my knowledge of current affairs and global politics. It was also through debate that I got to participate in Model United Nations (MUN), and I hope to continue debating in UWCRBC.
I love music but I have no idea how to play a musical instrument (except 'Baa Baa Black Sheep' on the recorder). My fellow zero-years have assured me that they'll teach me how to play an array of musical instruments and I'm really geared up about going to UWCRBC! I also love nature, especially its tranquility, and I can't wait for the outdoor weekends in the Black Forest!
Another guilty pleasure of mine is writing. On good days, I'll be inspired to write poetry, although they rarely see the light of day because I'm rather self-conscious about my writing -- especially since poetry is a way for me to bare all my unchecked emotions and start afresh. On the other hand, on bad days, I'll just be in bed going through a "depersonalization moment" -- basically me going through a mini-existential crisis. To be entirely honest, it's happening more and more lately because I still can't believe my dream is coming true. I must confess, I've been counting down to 24 August and wondering just how much my life will change from then on.
I've been asked so often within these past few months, "Why UWC?". To be honest, I still don't know the answer. I'm not sure I can express this feeling in any language; this desire for new experiences, to escape ignorance (because ignorance is not really bliss), to be part of something bigger, to discover myself.
I've also been asked why I want to leave Singapore as I'll be leaving behind friends and family. The thing is, I fear the unknown, but I'll embrace it all the same. I will miss the familiarity of Singapore; the weekly "hi uncle, dry meesua less chilli please", fifteen minute train rides into town, debate training in B48 till 9.30pm, my boisterous class, playing the occasional CSGO late-night match with my brother, but I'm leaving certain in the knowledge that Singapore is my home, and that I can return anytime.
I am reluctant to bid these comforts farewell, but there are two things I want to make sure I leave behind -- doubts and regrets.
---
Ashley Yip
Hello! I am Ashley, and I am honored to be given the opportunity to attend the Armand Hammer United World College of the American West, or otherwise known, less as a tongue-twister, as UWC-USA.
I am an avid lover of animals, autumn leaves, indie pop and alternative rock, and often find myself fan-girling over Taylor Swift. I'm the classic "guaikia", as my friends love to call me: the kid that always sleeps at 10pm and has a curfew. On days I am not born down by the load of homework and lack of sleep imposed by school, I find myself exploring the world of baking, experimenting with recipes ranging from cupcakes to cinnamon rolls to pies, or helping out at a local animal shelter or at a Meet-the-People's Session.
Music, literature, sports, and global affairs are also huge interests of mine. Although at some point a liability in my school life, playing the piano/ piano music has been one of my most treasured art forms of expression, and I still enjoy searching for more and more challenging pieces to perform. Literature is the other, and on tired bus rides home where my chest is tight and heavy or fuzzy and warm, I romanticize tropical showers in poem-writing.
When I am not immersed in the world of art (I also have a hidden geeky interest for biological sciences) , I am training, three times a week, in the school badminton team, or going for runs in the nearby park. Sports (particularly badminton, although I do enjoy frisbee, netball, and long-distance running) has always been a huge part of my life, and has given me the invaluable experience of both failure and success, and teams of friends that I still hold very close to heart.
I found that global affairs was a passion of mine when I attended my first such class in secondary school, and realized that there were bigger things that I wanted to do, beyond school and beyond my comfort zone. I soon found myself researching on very real international affairs online, and decided to find a platform to lobby, with people of similar interest and drive in these issues, and ventured in Model United Nations (MUN) conferences. Having had no debate background and a horrifying fear of public speaking, I tapped on my growing interest for international affairs and decided to try things out. Now, it has become a necessity for me to participate in MUNs every school holiday.
Despite the accolades I may have received, I am still merely a 17-year-old girl who is still unsure of what direction in life she should proceed towards. I haven't a clue what I'd specifically like to pursue, and am still naturally insecure and unsure of my capabilities. But I guess sometimes it is imperative we make decisions that we'd never imagine us making ten years ago, like how I did to start for MUNs, and consequently began to realize that understanding international policies and affairs, and possibly driving change in this world was something--although seemingly far-fetched--I wanted to aim towards.
And tapping on only my "childish, idealistic" dream to lead positive change, I researched long and hard on the ideals of the United World College movement and applied. It was possibly the best decision I've ever made, and I've learnt so much about myself and my role in this global society in just the application process. Imagine what the next two years would bring!
I am incredibly excited to embark on this promising journey. Being homesick would be inevitable--after all, I've stayed in Singapore for all of my life, and I am awfully comfortable with ordering a Teh C and exchanging polite conversation in Mandarin-English (Singlish, essentially) with the next aunty in the lift. I truly love this city and the potential that is brimming in its heart. I simply cannot wait to have the chance to have this daring and promising experience to represent my dear home country, develop myself as an individual, and discover my role in the international community in the near future.