Scholars 2018-2020
Zuyyin Izza
Hi. I am Zuyyin Izza, an 18-year-old who will be leaving the comforts of my home in Singapore to study at Pearson College in Canada for the next two years. I am looking forward to the UWC experience and am extremely grateful for the opportunity given to me.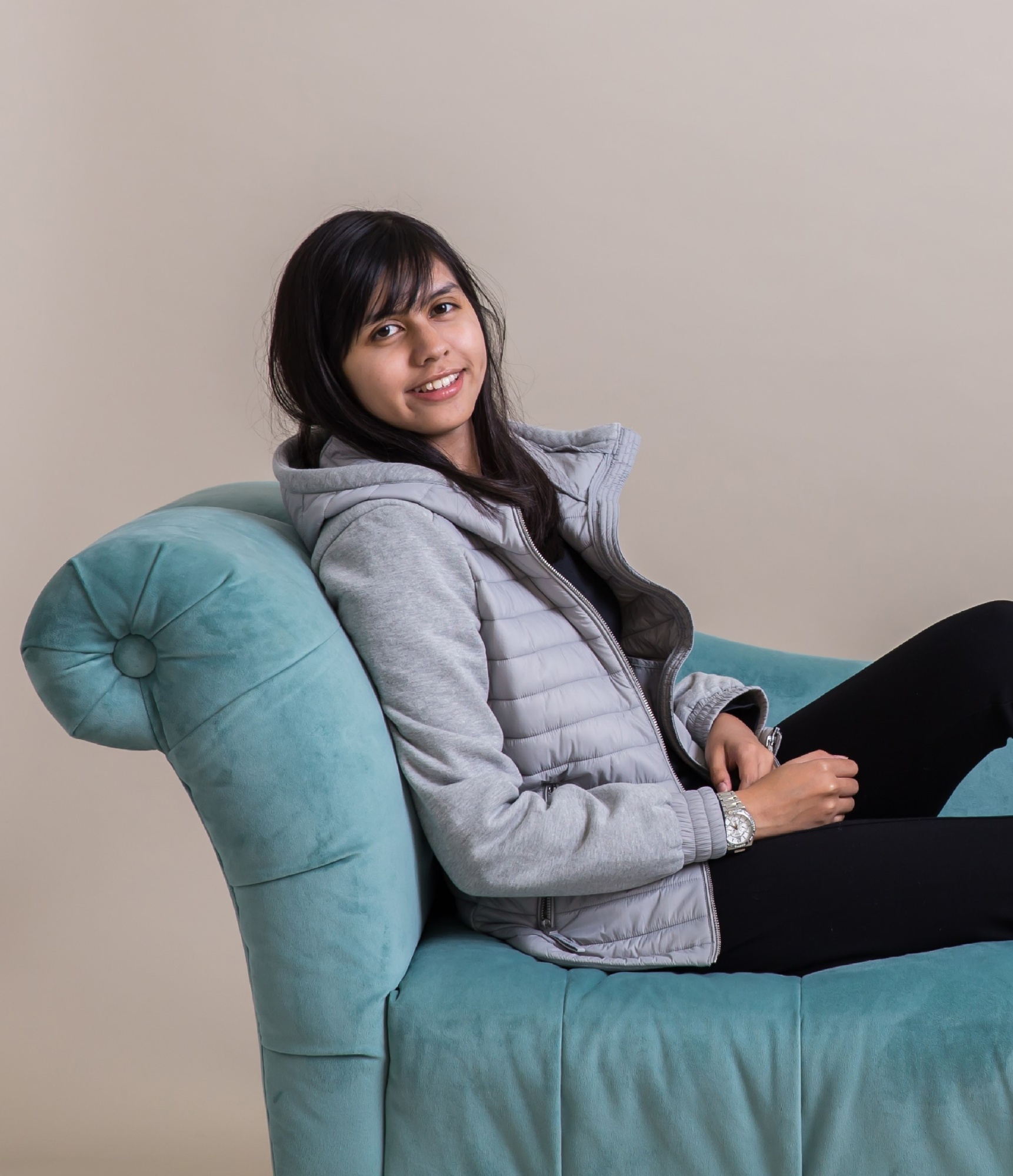 ​
I am just an average student who spends her day stressing about schoolwork and exams and am always with a earpiece on. Outside of school, I participate in Judo. I have been training for a little over 2 years and learned many values from my coaches. Judo is in the words of its founder, Kano Jigoro, "When yielding is the highest efficient use of energy, then yielding is judo." In other words, it is when the maximum efficient use of one's energy to realise an intended purpose. Alongside this principle, I was introduced to a concept by my coaches. It is the Japanese concept of Ikigai, which means your reason for being or what makes you jump out of bed in the morning. Ikigai is a complex concept, it can be just about anything and is a convergence of four primary elements. The elements are your passion, mission, vocation and profession. For the past 2 years, I have incorporated this concept and principle into my daily life.
All of this led me to the realization that I desire something more than to just follow the conventional educational pathway. Despite being in a country with a strong education system that is highly recognised around the world, I want to learn something beyond what is taught in the classrooms and textbooks. In the midst of my O Level preparations, I stumbled upon it. I found the UWC Singapore National Committee website. After weeks of self-doubt, I got the courage to submit my application and that was the start of an interesting selection process. I did not want to submit my application at first because I never thought I would have made it but here I am preparing to start my UWC journey. So to all prospective applicants, this is a quote from the movie, We Bought A Zoo, "Sometimes all you need is twenty seconds of insane courage. Just literally twenty seconds of just embarrassing bravery. And I promise you, something great will come of it."
​Now as I am preparing to leave Singapore, I can't help but think of all the things that I will miss about this bustling city. Singapore is a strange mix of tradition and modernisation and a mix of so many cultures that it ended up creating its own unique culture. I will miss the diverse food choices and languages that are the result of the multicultural aspect here. Also, as strange as it is, I will also miss the hectic lifestyles in pursuit of excellence here.
​I am excited to begin my journey at Pearson College, meeting co-years who range from all walks of life and from all ends of the world. I do not know how the next 2 years will pan out but I will embrace the opportunity given to me and enjoy the next 2 years learning and growing. I am extremely grateful for the opportunity I have been given.
---
Joel Phoon
Hello again everyone!
I am back again with another short introduction of myself. For the benefit of those who haven't read my previous introduction from 2016, my name is Joel Phoon and I'll be heading to UWC Maastricht this year.
​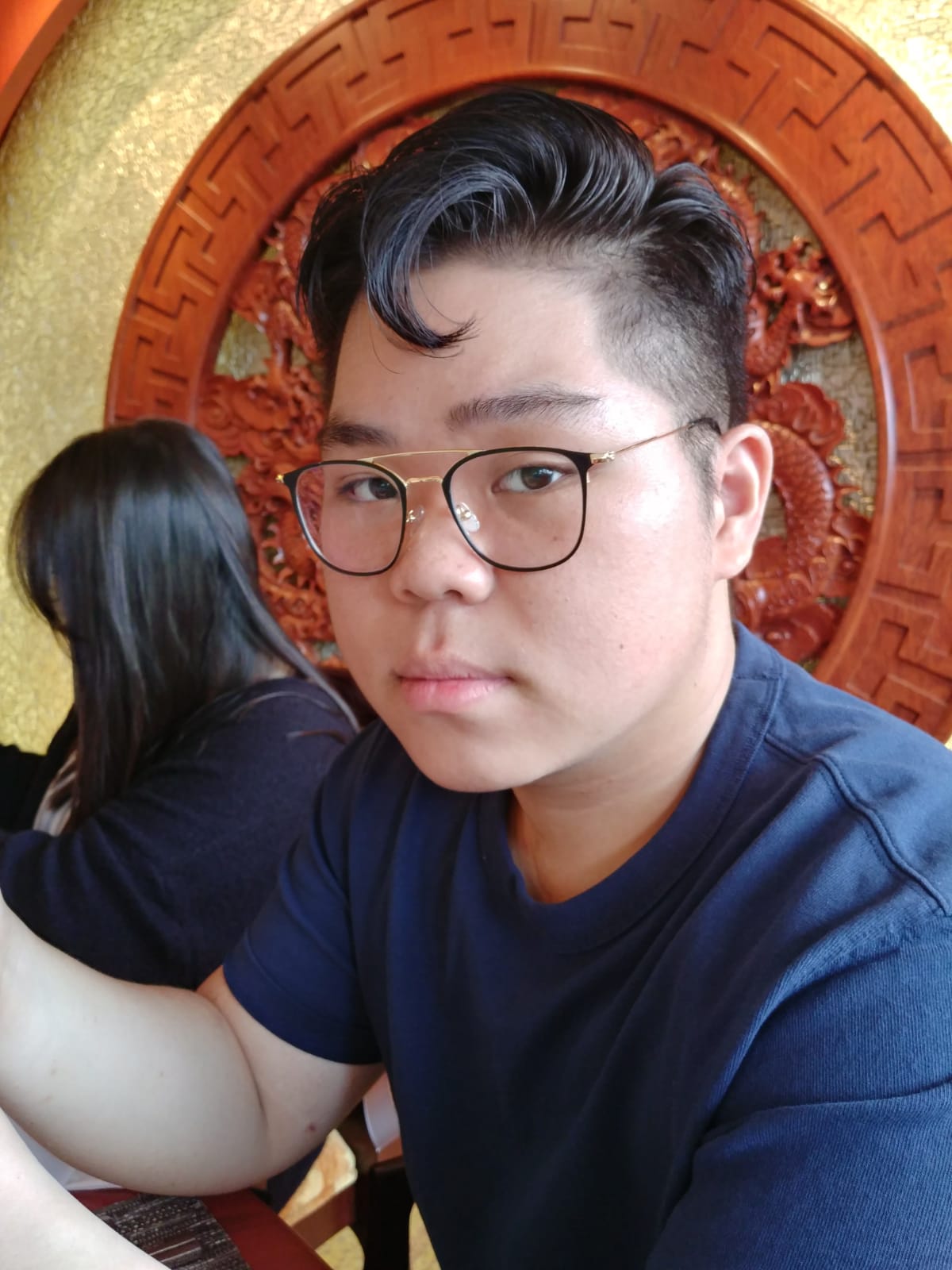 I was originally nominated to start my UWC journey with UWC Mostar (which is a great place by the way, definitely do visit if you have the opportunity to) back in 2016 just after I finished my GCE 'O' Levels. Unfortunately, shy of a few days before I was scheduled to leave, I was diagnosed with Acute Lymphoblastic Leukaemia and had to stay back in Singapore for two years of treatment. With the help of a great team of healthcare professionals (*shoutout* to the team at NUH), a supportive family and social circle, I was able to pick myself up and work through the chemotherapy. I'm glad to say that I'm now approaching the tail end of my treatment protocol, and am in full remission.
I spend quite a portion of my free time in the gym, training more specifically in the sport of Powerlifting. When I'm not training, you can probably find me checking out new food places with my family, cooking, listening to an eclectic mix of music (I'm quite an audiophile) or reading articles and watching videos on the web on a wide range of topics: exercise physiology, nutrition, the latest tech and the best places to eat just to name a few.
​I first found out about powerlifting when I was randomly surfing the web in the hospital ward, and somehow I found it interesting enough to try as soon as my doctor gave me the green light. It might seem bizarre to some that lifting arbitrary weights through space can be fun or rewarding – but I assure you that it has been both and more for me. Training has really helped me through my treatment over the past few years – having small victories every session like being able to lift more weight than I was previously able to has been extremely helpful in keeping my morale high. And of course, I get to reap the health benefits of constantly being involved in varying levels of physical activity :). It has also led to me adopting a healthier lifestyle and has made me more aware of the food choices that I make.
Speaking of food, my siblings and I make it a point to travel to different restaurants and eateries try new types of cuisines as often as we can. I enjoy learning about different cultures through the cooking styles and ingredients that they use – and of course also eating great food, because who doesn't right? On days when I feel up to the challenge I also try to recreate some dishes that leave deep impressions on me at home although the final product can sometimes be of debatable quality.
As those who have read my previous profile would know, family has always been very important to me. Without them I honestly do not think I would have made it through the past two years. I owe my family so much and again, I think it's the thing I'll miss the most when I'm in Maastricht. However, I'm positive that I'll find a second home there, and am looking forward to meeting my co-years and second years!
​So, what has changed? Well, not much, really. I still stand by the beliefs I had back in 2016 – that being in an environment like a UWC campus will really help me understand not only the world but the cultures and traditions of the people that inhabit it. I firmly believe that the two years I am about to spend in UWC Maastricht will change me for the better, into a more matured, forward-thinking and considerate individual.
I am excited to restart my UWC journey and am looking forward to returning with great experiences to share with everyone! Until then, I bid my fellow scholars godspeed, and everyone else farewell!