Scholars 2022-2024
Sahana
A couple of months ago I would not have even imagined writing this scholar profile, introducing myself as Sahana Farleen from UWC ISAK Japan. Unlike many people, attending UWC was never a lifelong dream of mine. I would pass by UWCSEA in my mum's car and think "oh that looks cool," though I never really researched about it because I knew it was way too expensive. However, in Secondary 4, I started to realise that I wanted a much wider perspective and global view in further education; the IB diploma offered that. I wasn't really that interested in attending a local, academically competitive IB school and that's when my Education Career Guidance Mentor told me to look into the IB scholarships available. I stumbled upon the UWC page and was instantly attracted by its mission: education being more than a tool to climb a social ladder but to be the foundation of peace and a sustainable future. The more I looked into UWC, the more I knew I had to apply.
After O levels, while applying to UWC, I also went to a local Junior College (JC).Staying there for the entire first semester to compete in the National School Games for floorball only made me realise how much JC life was not for me. Yes, I had fun with my team. Yes, I had loads of fun with my classmates and benefited from being in a home class filled with students who were boldly curious and analytical thinkers whom I enjoyed being around. I also loved being in my JC's English Language and Linguistics (ELL) programme as English was my favourite subject in secondary school and taking ELL in JC allowed me to stretch and deepen my learning in that area. However, as much as I enjoyed my time in JC and found comfort and solace in the people there and was able to stretch myself academically, I knew I was not growing as a person. That's when I realised signing those scholarship papers and leaving junior college was what was best for me. I wanted more than one CCA, to do more than a 4000-word essay on a local crisis, to actually do something bigger, to be involved in projects that will have an impact, maybe not on the world, but at least on a community. To have much discussion based learning, to be in pursuit of more than just an academic certificate. To learn about and appreciate various perspectives, concepts and cultures I've not been exposed to and not just chase good grades in a competitive and unhealthy environment.
So yes, as a senior of mine said; At the end of the day I will graduate from JC still intact, with satisfactory grades. But a part of me knows that I will just remain stagnant for two years, being a rather hollow person decorated with grades. This was the deciding factor when I had to consider everything and decide if I really wanted UWC (My JC's canteen was completely not my last straw).
In my free time outside of JC and being a floorball goalie, an avid debater and MUN enthusiast, I volunteered at my local community club in a food drive project that aimed to end the stigma that all healthy food has to be "organic" and expensive ones and provided food ingredients and cooking workshops to people in need. As part of a different initiative, I enjoyed teaching young children in my community English during the weekends. I also interned at a company called Seahawk Services during the holidays, where I tested marine fuels in a chemistry lab and understood some trade relations vital to the maritime industry.
Having been in ISAK for almost two months now, what I can tell you is that it is VERY different from everything I've experienced. Stepping out of the bubble that is Singapore and meeting a bunch of people from all over the world is overwhelming as much as attractive. But there are always people that have your back here. People willing to stay up with you to finish up work and have tough conversations about the world or which country yoghurt really came from. Interesting opinions that will push you to think beyond your biases, events and activities that will allow you to grow as a person much more in the span of a week than you would back in JC or poly. Yes, UWC is difficult, but it is so worth it. Discussing the Russian Ukrainian conflict in Global Politics while actually having a Ukrainian in class, making cheese naan with a Belgian roommate, cracking up and crying simultaneously while watching a Filipino movie with your housemate, experiencing major culture shock while crossing a street in Japan with a Moroccan friend and so much more. With all that said, I hope this gives you a little courage to just click that submit button. And remember even if you don't get in, the process of applying itself will change you, you'll get to meet inspiring people and learn so much and think and be pushed way beyond your comfort zone.
Feel free to reach out if you have any questions or concerns about the application process or about UWC life in general, I'd love to answer them. The National Committee and I are always one DM away!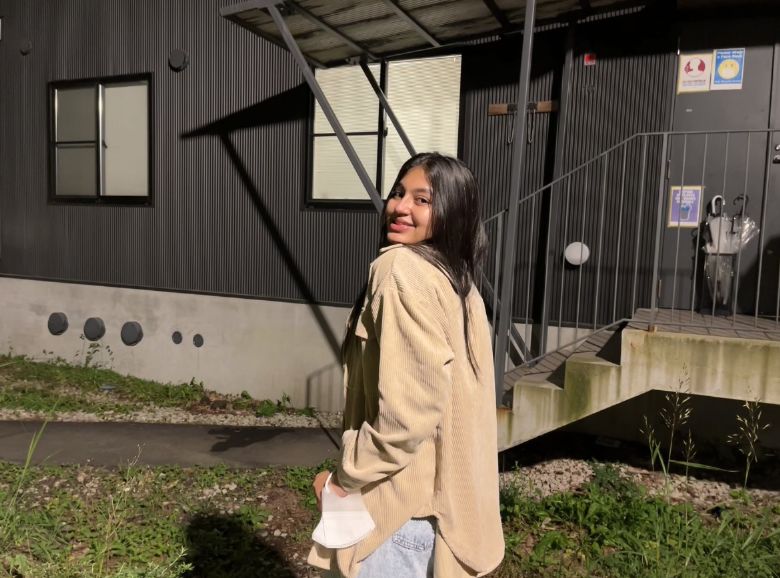 ---
Lena
Watch this space!