Scholars 2017-2019
Sean Chiu
I remember 10 months ago I received an outreach email from my teacher about a fascinating scholarship to a school I had never heard about before. In the midst of O'Level preparation, I didn't typically read all his emails about higher education issues (haha) but there was something compelling about UWC that immediately captured my attention. Maybe it was the allure of beautiful campuses in exotic countries with names I couldn't pronounce, or the inspiring vision of the school that intrigued me, but I remember deciding to start writing my application when I got home. I remember reading the profiles of the scholars from previous years and found them to be immensely helpful. Hence, if anything, I hope for this short introduction to be useful too for any UWC hopeful out there.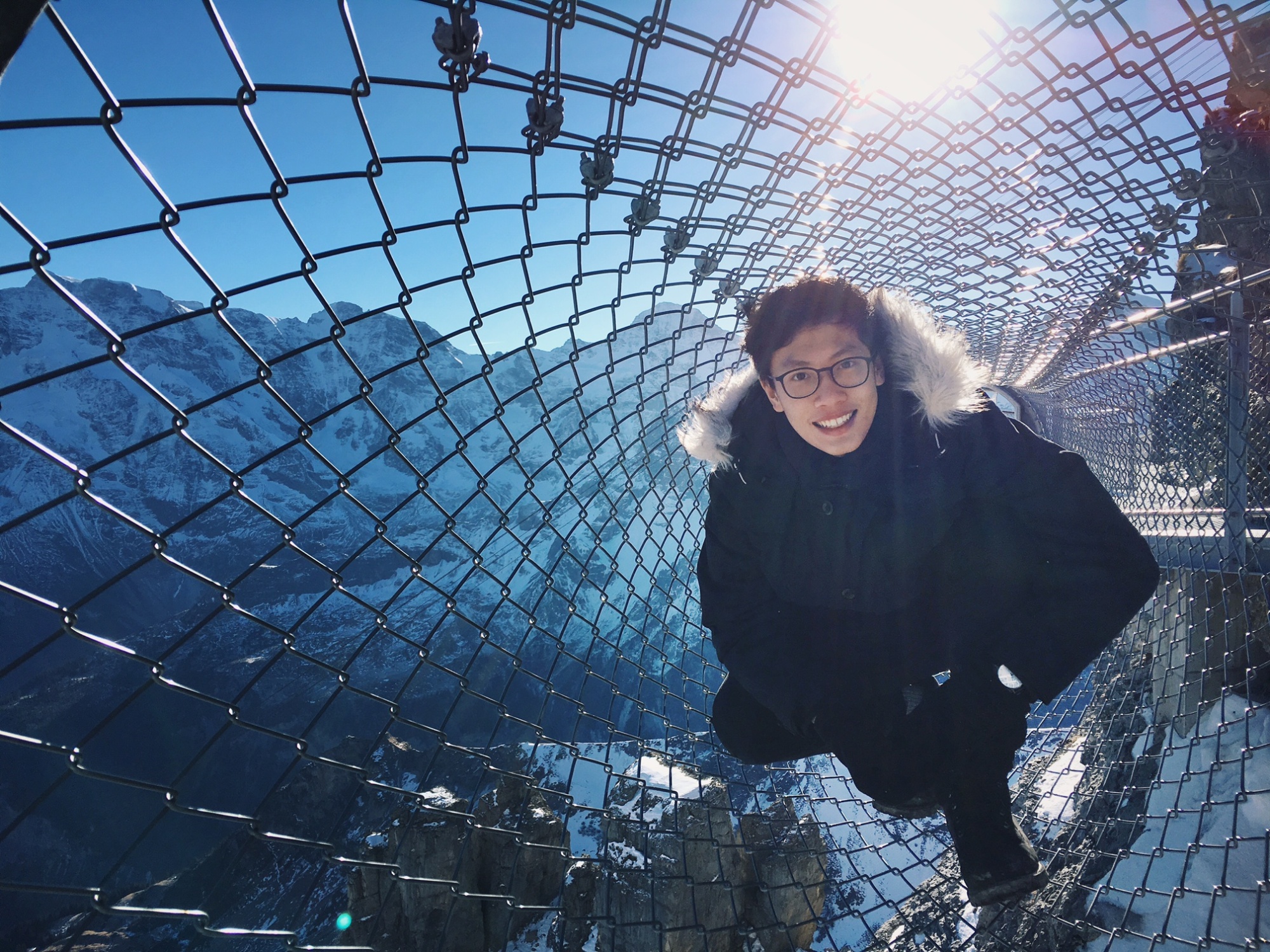 I'm Sean, a 16 year old from Singapore and I genuinely never imagined I would make it this far. I come from a family of 6, with 3 older sisters and I can foresee homesickness being my toughest challenge as I embark on this adventure. Nonetheless, I'm tremendously grateful and honoured to receive this scholarship. I am also thankful for my educational journey thus far, a journey which I believe has played a significant part in shaping who I am. My primary school time was spent in two schools, moving from a neighbourhood school in Queenstown to ACS. After which, I was accepted into the School of Science and Technology where I completed my O'Levels and headed to where I am now, studying Film in the School of The Arts. Meandering through these different realms of Singapore's community has been very insightful and I undoubtedly owe this to my parents for moving beyond their tiger parent instincts to support my unorthodox decisions. Looking towards the future, I can't wait to gain even more perspective, immerse myself in a global village and experience another dimension of life. At present, my understanding of the world is still terribly myopic and I pray that UWC will be an avenue to learn and expand my horizons.
As you can likely tell, science and the arts are a huge part of my life. Contrary to popular belief, the two are more related than it may seem! I truly believe that exposure to both ends of the spectrum is indispensable and incredibly eye opening. Although I have a tremendous love for Film as an art form which I firmly believe has the most power to evoke emotion, I still (as of July, 2017) would like to be a neurosurgeon one day. The brain is an organ which we understand so little about and the challenge of uncovering its mystery is an exciting notion which I want to explore one day.
In conclusion, if I could offer a last piece of advice for anyone who's considering applying to UWC:
"If there is a film that everyone in the world loves — it means that cinema is dead, because we have found the formula to satisfy." - Liao Jie Kai, filmmaker/my film teacher.
As I look back at the past rollercoaster ride of gruelling essay writing, camp(s) and interviews, I suppose what is most essential for any UWC hopeful is to just be yourself. Don't be afraid of having an unpopular opinion, don't be afraid of not having a "colorful" enough portfolio, don't be afraid of not knowing enough about the world. As cliche as it is, don't try to be someone you're not. Although the quote is only loosely related, I hope you can see the analogy I'm trying to draw. UWC is for dry sponges ready to absorb 2 years of adventure and learning, not full sponges. Be a dry sponge. Soak it all in and a time will come for you to #un-soak it all out, a time to serve others with all that you've learned. Be your unique self and whatever it is, do not look back. Hopefully I'm a dry sponge!
All the best :-)
---
Nur Shaheen Zainudin
Hello! My name is Shaheen, but everybody calls me Sha. I am honored to be given the opportunity to study at Pearson College UWC.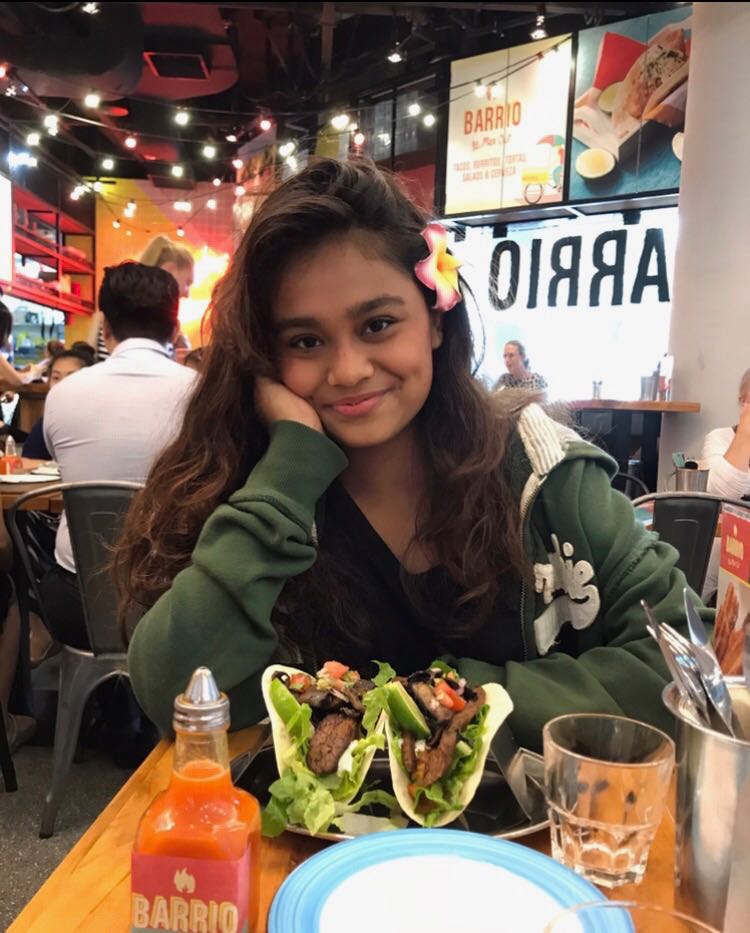 I am a student, born and raised here in Singapore, "the garden city". A city-girl through and through, I'm only comfortable slightly off the brink of frenzy. Bustling streets, hectic schedules, almost cultishly always wearing all-black, backpack filled with snacks and candy, and a resting face ceaselessly thinking about the next problem (which others often interpret as a Resting 'Bothered' Face). Here in Singapore, stress and working yourself to death is part and parcel of life. Growing up and studying here has taught me a lot about discipline and persistence, independence and perseverance (sometimes at my own peril). I attended Singapore Chinese Girls' School as one of the few minority students there, in the the Integrated Programme, a scheme that allows high-performing students in secondary schools in Singapore to skip the GCE O-Level examination and proceed to sit for the GCE A-Level examination. There, I received the Eagles Award from MOE in 2014, 2015, and 2016 and was recognized by Mendaki as one of the 346 highest achievers in the nation. Despite the stress, hardship, and sometimes even injustice in SCGS, I made some of the greatest friends who I consider like family. Much of who I am today is shaped by and in spite of my experiences there.
Another thing that has solidified my values of discipline, strength and perseverance is my musical background. At the young age of 4, I picked up the violin and have been living by that decision ever since. Having to motivate myself to put in those two hours a day despite the literal mountains of school work or the tempting calls to catch a movie with friends is quite a feat, but nothing compared to having a bedroom right next to the kitchen with the temptation of food every waking (and sleeping) hour. Music has given me the privilege to see much of the world and perform in amazing places. At the age of 11, I flew to Beijing after getting invited to the Beijing Conservatory of music for a performance, and in 2015, I had the privilege to perform at Carnegie hall in New York City. In 2016 I performed in the beautiful and historical Xi'an International Film Festival and won the 1st place in the Malaysia Music Foundation Strings Competition which took place in Kuala Lumpur. After completing my Diploma in violin, I started a non-profit effort along with a tight knit group of close friends and my two sisters; Providing music lessons to less fortunate children at Toa Payoh CC in which I teach a group of excellent kids violin and music theory. The violins, scores and such are all sponsored and donated through donation drives that family, friends and I conducted. Through violin, my worldview, capability to memorize 9 pages of repetitive Bach, finger strength, ability to count fractions and knowledge of extremely unnecessary random facts about Beethoven's personal life, and worldview has greatly broadened.
Exploring the world and learning more about other cultures is something I feel very strongly about, with a mixed race heritage and multilingual upbringing. In 2014, I took part in a 2 month long exchange program in planète Langues Rambouillet, France. Being the youngest in the school at the time, the experience was eye-opening for me and solidified my desire to learn more and make sense of the world around me. I am excited to have the opportunity to explore that more from an educational and personal sense from the little microcosm of the world, in UWC.
Despite the accolades I have garnered, I am just a dorky 17 year-old girl who cries watching Toy Story and sneaks into the kitchen to eat cereal at 3am, craves watching horror movies then has trouble sleeping for weeks, memorizes Disney songs (and the monologues in between them). I am just a normal girl, and I am endlessly thankful and excited to be given this opportunity to receive a UWC education and meet amazing people from all over the world.
​